Reliance Jio Prime plan till April 15 + New Summer Surprise offer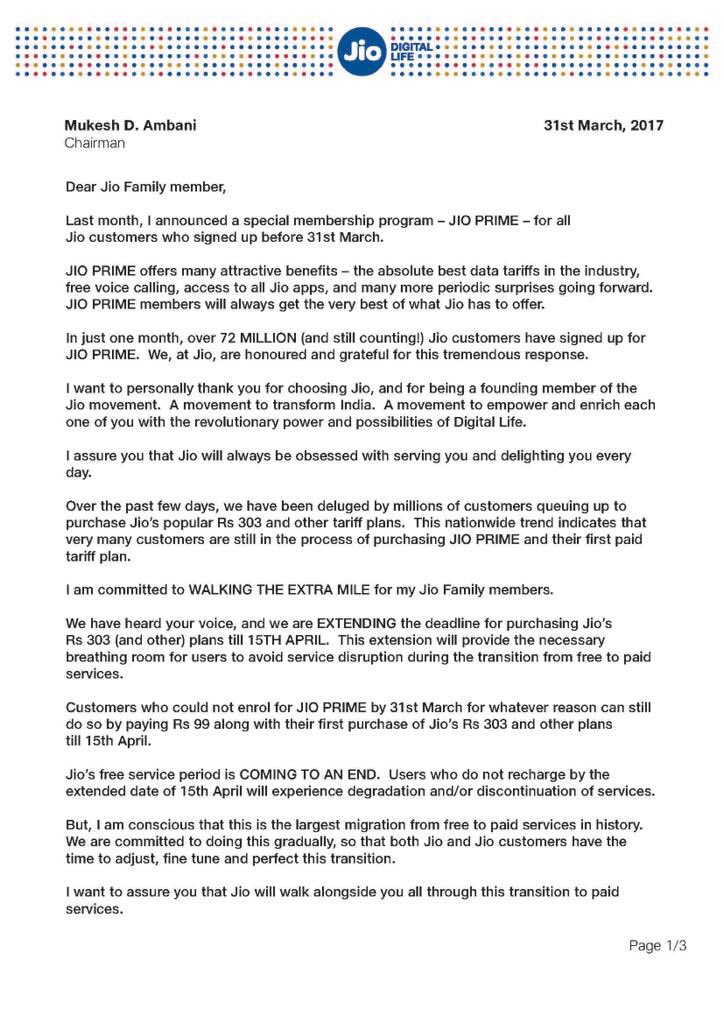 Users who could not enrol for Jio Prime by March 31 for whatever reason can still do so by paying Rs 99 along with their first purchase of Jio's Rs 303 and other plans till April 15, the company in a statement said.
Jio Offering Jio Prime membership by paying Rs 99 with the first recharge of Rs 303 or above with a 15-day extension till April 15.
JIO has announched the "JIO SURPRISE SUMMER OFFER" in which JIO Prime members who have enrolled for Prime membership for Rs. 99 and recharging for Rs. 303 or more before 15th April then they will get additional benefits of JIO free service for another 3 months after the expiry of the free complimentary service on 31st March.
Jio Summer Surprise Offer :-
Jio have Extended the Last Date for Subscribing Prime Membership Till 15 April
Those who will do their First Rs 303 Recharge or above Recharge after Subscribing Jio Prime
Will Get Extra Free 3 months service as Summer Surprise
So You Will Get 4 months service in just By Doing Rs 303 Recharge after Subscribing prime